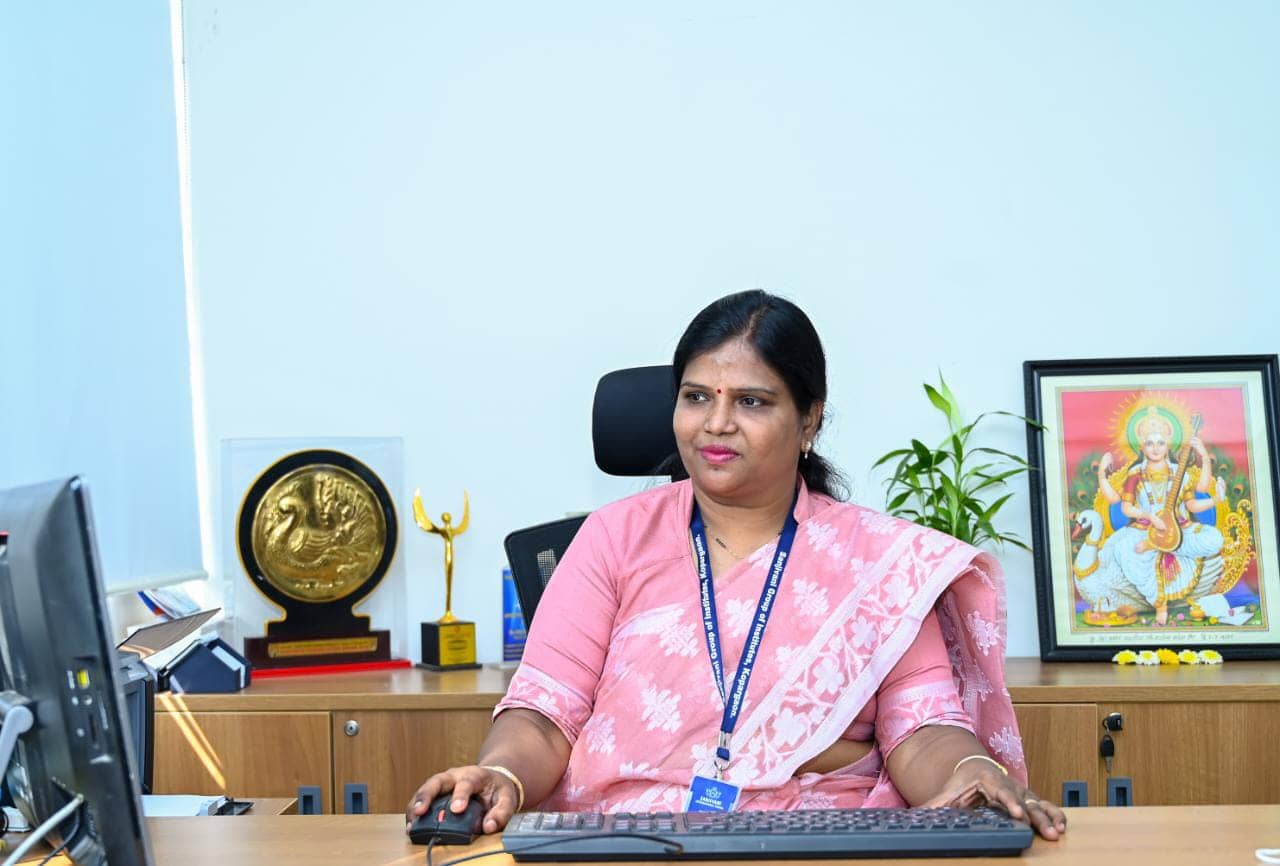 Mrs. Sudhari Subramanian
Principal Director
MRS.SUNDARI SUBRAMANIAN
PRINCIPAL DIRECTOR
SANJIVANI ACADEMY,KOPARGAON
SANJIVANI INTERNATIONAL  SCHOOL, SHIRDI, TODDLERS,YEOLA
"Be the change you want to see happen"
"Technology will never replace great teachers, but in the hands of great teachers, it's transformational."
At Sanjivani, we collectively take the effort to provide the best for your child and build an ambience where your child feels at home. We believe in motivating young minds paired with positive reinforcement of good work and good behavior.
Sanjivani International School, Shirdi is an incredible place for students from diverse backgrounds to grow educationally, get involved and have a meaningful school experience. Our school is an innovative place that makes use of the talents and skills of students,staff and parents to provide a wide range of educational programmes. Wholesome participation is encouraged in extra-curricular activities and care is also taken to ensure the well-being and happiness of each and every student in the school. More than ever, we have inculcated the use of ICT enabled teaching methods that can survive the test of time.
I congratulate and thank all for putting faith in us and entrusting us with the responsibility of your child. Let me assure you that together, we will set new standards and redefine our potential and make you feel proud of your child's achievements during his/her journey with us.
I also take this opportunity to thank all of you who have taken their time to visit our website. I invite you to join us and see the momentous transformation of your child at Sanjivani International School, Shirdi.