The campus is elegantly designed as per the students' requirements and convenience. Spacious, airy classrooms with sufficient natural light and modern teaching devices, huge sports ground, laboratories, library, cultural rooms and space for indoor games and much more is offered in thecampus.
Separate cultural rooms for dance, vocal music, instrumental music and painting.
Well designed and hygienic toilets for kids.
State-of-the-art Science, Astronomy, Mathematics and language laboratories.
Magnificent In-house Auditorium.
Life skill labs for over-all personality development.
1 acre ground (Olympia Sports Club) for outdoor games like Cricket, Skating, Athletics, Football, Basketball and Swimming.
Facilities for indoor games like Table tennis, Squash, Badminton, Chess and Carrom.
 INFRASTRUCTURE & RESOURCES :
 CHILD FRIENDLY CLASSROOMS
At SIS, the classrooms are vibrant, child friendly, and well lit with fresh air around.
Be the lockers, the interactive boards or the gleaming theme wall, the colorful craft work strung across the class or the low black-board to scribble on, the segregated dustbins , or even bulletin boards, each part of the class contributes to the learning experience of the child. The furniture in each classroom is child friendly and safe. The housekeeping staff on duty on each floor ensures that cleanliness in the classroom is maintained at all times
 These enhanced learning spaces provide 3 D experience which integrates curriculum with technology, thus helping in sharpening the analytical faculties of student.
Kindly follow this sequence on page. Content already written is fine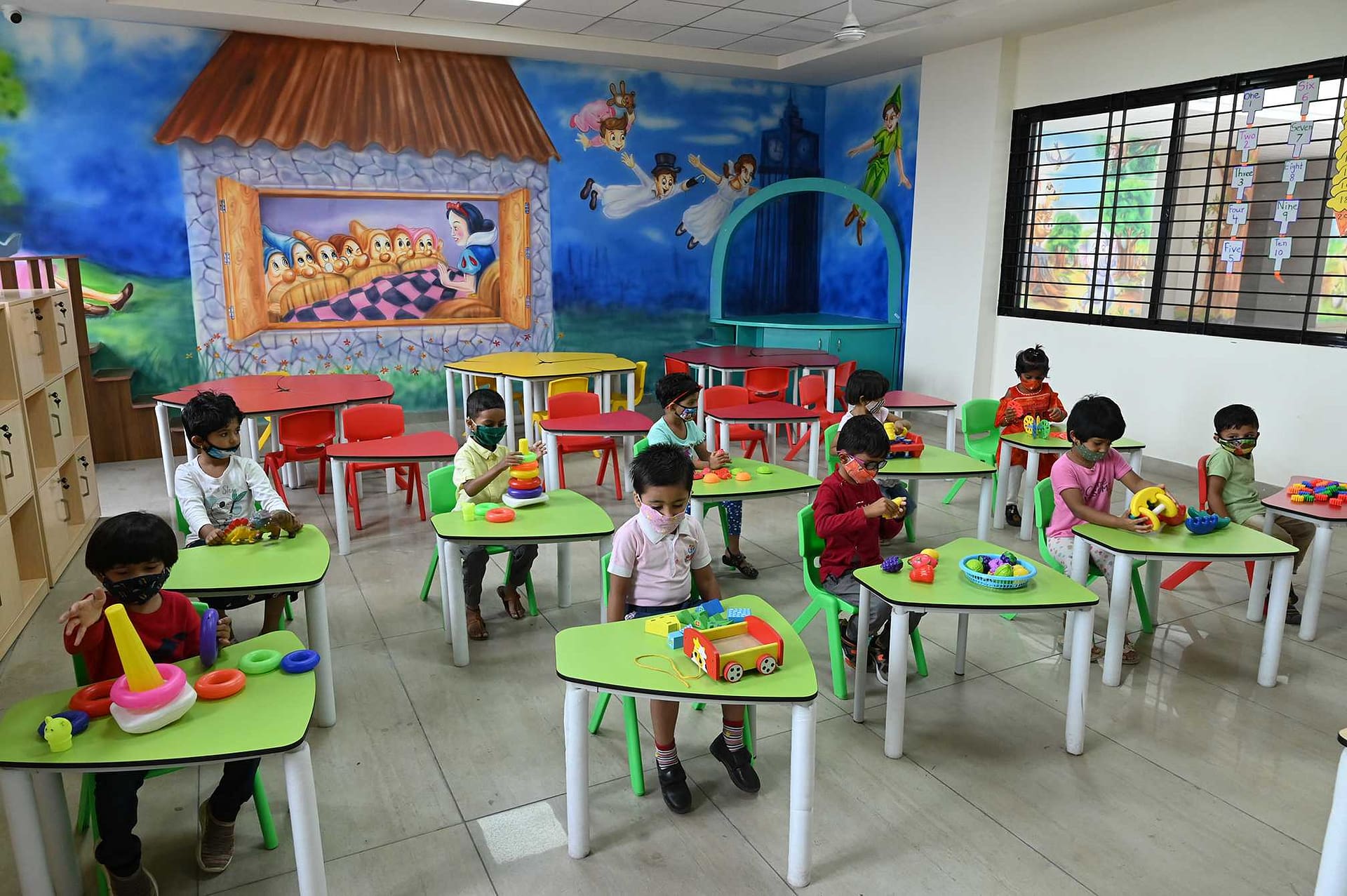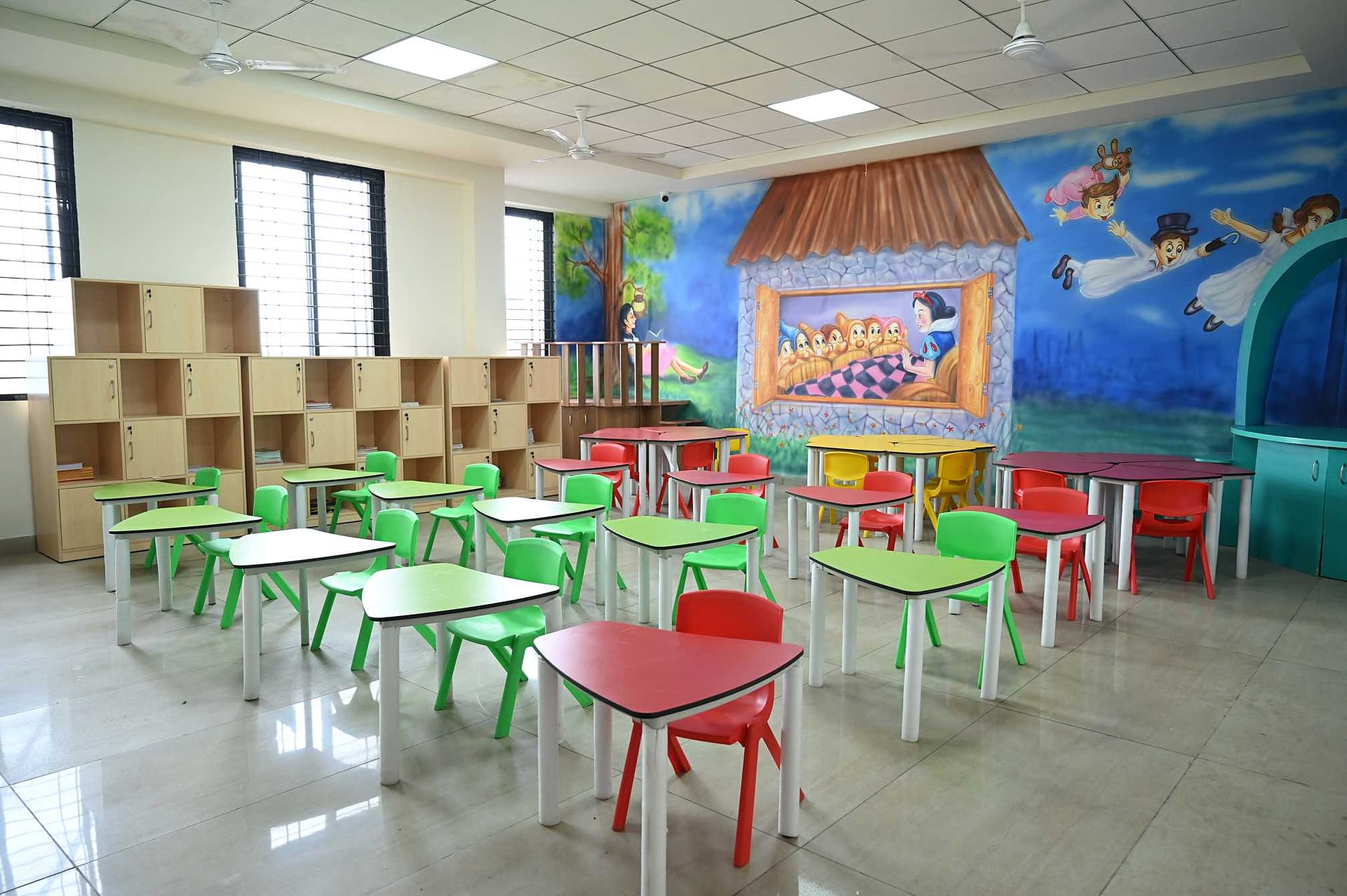 A reader can be the one who understands, infers and expresses well. To make our students strong in their lifeskills we have a big library with variety of books. Sanjivani also provides ample of reading material through E- reading

.
The school has state of the art laboratory to urge the students into the foray of advanced computer skills. The students are initiated to a host of integral tools assisting the overall learning process under the guidance of a mentor. All the computers are equipped with updated softwares and advanced technical aids to learn programming, web designing, and app-development to hone critical and analytical skills.
Music being a integral part of creative forms of art and inseparable part of student life has an important place in sanjivani Curriculum. The various Indian and Western forms will be conducted by experts of their expertise.
Sanjivani provides a nutritious diet for the growing kids for their balanced growth with all the required nutrients. The food is prepared by our expert team under the guidance of a dietician. A well equipped, hygienic and clean pantry is always ready to serve fresh meal to kids of all ages.Only hygienic vegetarian food is provided in the school students' mess. Careful attention is paid to provide the students a well balanced and appetizing diet and to train them in correct table manners and etiquettes.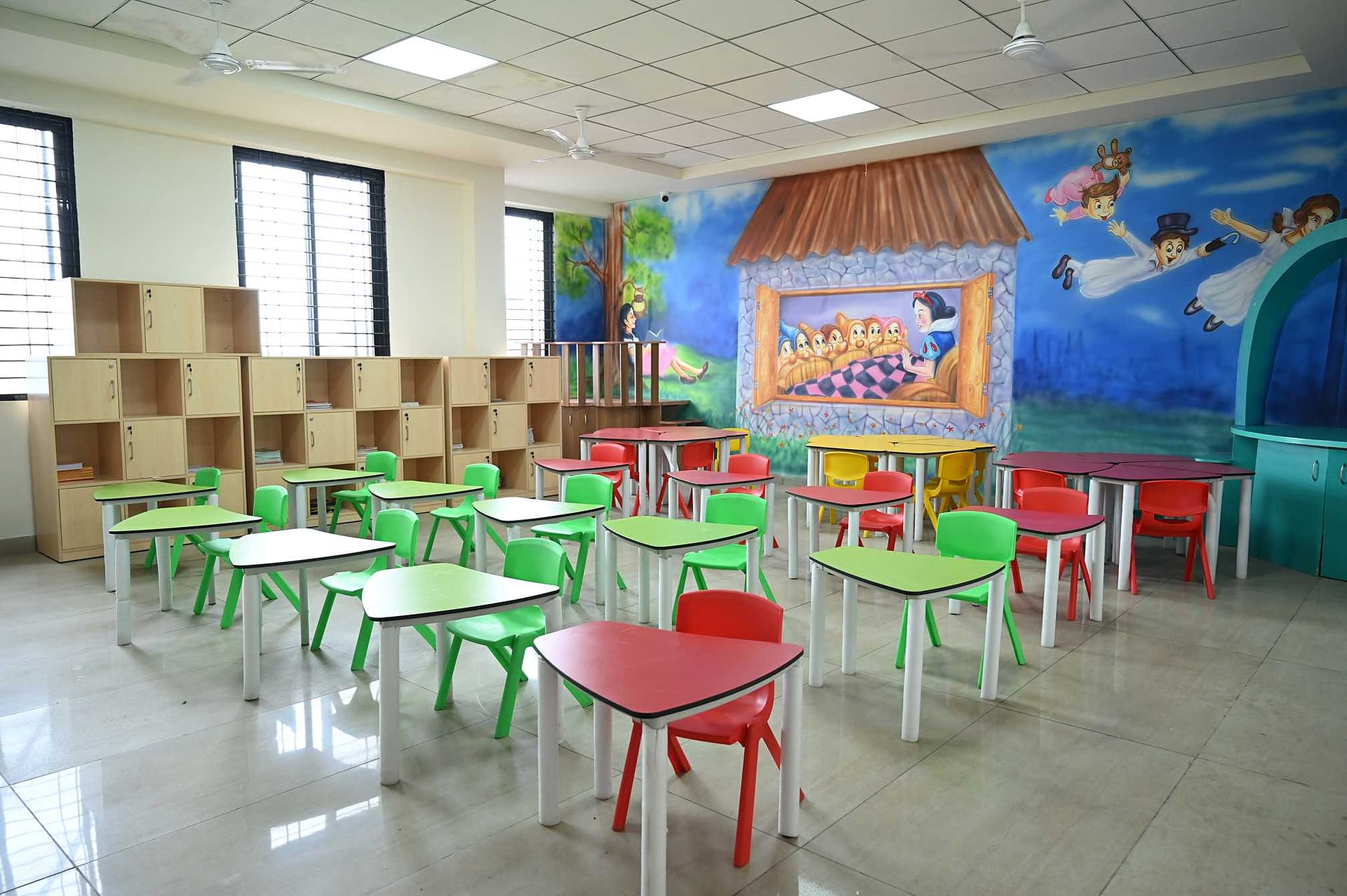 The auditorium is well ventilated and quite spacious with a large number of comfortable seating arrangement. It can easily accommodate one thousand people at a time. It has a beautiful structure with projection rooms, a main hall, and an elevated stage with a fully-equipped green room. The stage of the auditorium has been specially built for plays and musical concerts. The light system on the stage includes spot lights as well as various coloured dramatic lights for increased visibility.
A well equipped standard size swimming pool is our strength. It will help students to train themselves for national and international competitions.
Facilities for indoor games like Table tennis, Chess and Carrom.
We have a well organized and well placed art room with all the facilities required for a soothing art time with plenty of light, where students are free to behave like an innocent artist.
Counseling from qualified Counsellors, doctors and educationists
Each one of us has been fascinated by looking at the moon and the sky above us. This fascination has now turned into an international race to explore and inhabit locations and planets other than Earth.A huge Astronomy lab has been set up to inculcate scientific temper among the students by introducing concepts of science through a process of inquiry, experimentation and analysis so as to create knowledge to their own environment. The School is promoting this futuristic subject to not only revive science education but contributing to the development of nation by education and give our country the new and dynamic astronauts

.
The school has well equipped Language Lab where the students are enriched through myriad language activities to harness their listening and speaking skills.
We have innovatively designed playgrounds as per the requirements of various games. All new tools and technology is used to make them well equipped for new generation.
The school has a specialized Self Defence arena where children master the fun-filled sport under the guidance of an experienced coach.
This is an environmental corner for students to explore, learn and try to be friendly with their best friends the plants. They plant, nurture and care for the plants themselves.
The school has an aesthetically appealing and spacious Conference Hall reverberating with ideas during knowledge sharing and brainstorming sessions, parents and staff meetings, debates, workshops, and seminars..
School has the latest system of cameras with microphones to keep a better security system in the campus.